This year for Valentine's Day we went to Subway for a romantic dinner. The staff was amazing and had as much fun as we did. They took pictures and sent them to their managers. Those managers in turn shared our story with the Subway Corporate office. We thought that was pretty cool.
We didn't realize how cool, until recently. Subway has a magazine they distribute to all their stores, world-wide. Our Subway staff was featured on the cover of this magazine because of us. It's the first time a staff won the cover of the magazine. The first time Montana has a story in the magazine. How cool is that?
Inside the front cover is a blurb about our story. When I read it I laughed out loud. The magazine took info. from my blog. So they referred to us as "Bernie" and "Mr. Bernie" *howling* Thank God Mr. Bernie is comfortable in his masculinity.
Its not a good scan, but here is the article from the front inside cover.
It says:
"Nestled along the Yellowstone River, near Billings, Montana is a Subway restaurant (store #12733) in a suburb called Lockwood, where employees pride themselves on providing ecellent customer service. Back in February, the crew had a chance to go above and beyond for a pair of regular customers. "Bernie" and "Mr. Bernie", who came in for a Valentine's Day dinner. While there the two romantics enjoyed dining at their own booth, complete with table cloth, china, silverware and wine glasses. The pair even shared the story on their blog, onemixedbag.com (dated Feb. 15), in which they thanked the crew for their wonderful customer service.  (Then it gives the names of the employees)"
So now my blog has been mentioned in the Subway to Subway magazine. I think Mom, Jenny and Michele are going to see if their local Subway's will give them a copy of the front cover.
One never knows where their name will show up.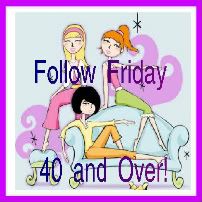 ~Bernie