Today is Mr. Bernie's birthday! Everyday I'm thankful to have him in my life. I know that sounds sappy and cheesy, but there you go.  He has the patience of a Saint!  Which is a good thing when you have to live with me. He is good about making sure we are stocked up on chocolate at certain times of the month.  He is a wonderful cook. We would seriously starve if we depended on my cooking! He is ok with having foster Momma's and puppies at the house.  When we get a new Momma he gives her a "spa day" and brushes her out. He is so good with our own animals. They all love him.  Not many men would be comfortable carrying their 45 pound puppy to the car because he can't walk.  He is currently upgrading my computer so it goes faster and I can store more images! He did that out of the blue and without being asked.  That is the kind of guy he is.
Since today is his birthday, that means last night I should have been in tears. My infamous angel food cake disasters are known far and wide. Last year he made his own cake so I wouldn't have a melt down when it didn't turn out. I had posted on my Facebook page that it was time to make his cake and cry. I was given so much advice on making an angel food cake. Who know some many people could make them?  My friend, Dana, gave me a very old recipe for chocolate angel food cake. Mr. Bernie's cousin, Anna,  typed out a couple of recipes for me to try to emailed them to me.  Everyone else had suggestions about using warm eggs, the right pan and so on and so forth. That was so cool!! Mr. Bernie suggested we pick up a cake this year and avoid the tears. Which I think is a great idea! However, with new recipes to try, that means I will need to make an angel food cake this weekend. As I told his cousin, "maybe during the weekend, AFTER, his birthday I will make one. Not as much pressure for it to turn out!" Look for an upcoming blog post about those cakes.
Happy Birthday, Mr. Bernie.
Thank you for loving me and putting up with me!!
Our first term of puppy fostering is almost coming to a close.  By the end of the month the puppies will find their new furever homes.  There are two that have a little issue called Shaking Puppy Syndrome. It causes them to shake like little old people with Parkinson disease. They will not be as easy to place. The boy, Patch, we are keeping as our own. We didn't plan on keeping one of the puppies, but there you go. His little head bobs like he is listening to music only he can hear.
The girl, Pearl,  has it a bit more rough. She not only shakes but at times her legs go out from under her. She will be running, and going and playing and suddenly flop over. She is perfectly healthy other than that quirk.  We are sure that the rest of the litter will go quickly, Pearl not so much. Which is ok, she needs just the right family. If we end up fostering her for a longer time, we don't mind. She really is a sweetheart.  Roy keeps telling people, "Pearl has a lot of heart!"
Last night I went with my friend, Sheri, to drop off some puppies to be fixed. It's always fun to go along for the ride and get out. While I was gone, Mr. Bernie was on puppy duty. I asked him to make sure that there was a blanket under the house for the pups and to make sure their food and water was filled.  He did all that and then some. When I got home, pretty late for me, I asked him how his night went. His answer is one of the reasons that I love this man.
"Well Bernadette I went outside to check on the puppies. They all mobbed me and tried to chew on my pants and so on. I made sure to give each of them some attention. Poor Pearl was having a bad night,she just couldn't stay standing up. I picked her up and carried her around the yard, just talking to her in a low voice. She snuggled into me and then wrapped her arms around my neck in a hug. She really shouldn't be sleeping outside, so I brought her in and put her in the "baby area" Pearl was pretty frantic but I put Katie in there and she calmed down. Katie cleaned Pearl up and laid down with her. I went back outside and Sydney was laying by the back door. He snuggled with me for a bit, so I decided he should keep his sister company in the kennel.  You are lucky to come home when you did, because they just quieted down. "
This morning about 4:30, when the sun was coming up, Pearl and Sydney woke up crying. Mr. Bernie,  lumbered out of bed and moved them into another cage that was cleaner. (Someone woke up and had an accident) He was talking to them softly while he was moving them around. Then he came back to bed and grumbled a bit. "Bernadette, I had to put them in the other kennel. Someone pooped and they weren't happy. They should be fine now." Then he went back to sleep.
My husband may grumble and fuss, but he is a big old softie. He didn't have to check on the puppies, he didn't have to bring Pearl inside, he didn't have to walk her around like a baby, he didn't have to do a lot of things.  Mr. Bernie has a huge heart and showed it a bit last night with a shaky little puppy.
Click here if you want to see all the puppies we are fostering.
If you have been reading my blog for a while, you know I suck at math. Mr. Bernie has to help me figure out discounts. My friend, Jenny, laughs at me. My other family and friend's just sigh. Here are a couple posts to get you up to speed on how awful my math is. To Infinity and Beyond and Too Cubed.
I'm starting to learn that when you marry and Engineer  who is a math geek, numbers can equal love. Who knew? Me, I'm more about jewelry and chocolate, but we work with what we have.  I'm bringing this up because of yesterday's math=love lesson.
Mr. Bernie can be cute when he wants to be. He will ask me if I know how much he loves me. I will say no, how much. Then he will reply, ___ Mississippi. I have been paying attention to what number he ends up on. Just because it amuses me to see if he picks up where he left off. He started this with 1 Mississippi after the infinity and beyond fiasco. Now we are up to the 300′s.
We were driving home last night and he said, "Bernadette to you know how much I love you?"  (All together girls, Awwwwww) I played along and said, "No, how much?" He said, "312 Mississippi, 313 Mississippi…." I stopped him there and said, "You said 312 Mississippi last week. You can't reuse the same number again." The man shocked me and said, "No, its right. To remember what number I left off on, I used the boiling point of water and added blah, blah, blah" I have no idea what the blah, blah, blah part was. .I know the boiling point of water was in there, but I can't remember what else he said. It sounded smart and believable. He kept going up to 333 Mississippi. I thought that was a fun number to end with and he said something else that sounded Math Godish. " I end on numbers that are divisible by 3. That is how I remember where I left off." Wow, that seems like a lot of work to me. Bless his heart.
His advantage is he can tell me anything to do with math and I will believe it. Sad, I know, but there you are. He could have said, "the boiling point of water and then I add 342 and divide by 897, stand on my foot and there you have it." I would believe him because I don't care to try to figure it out.
I just know he loves me and has a system to tell me how much. What more could a girl ask for?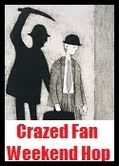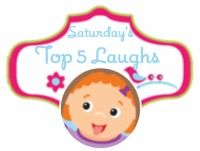 Mr. Bernie and I work together. Yesterday, I was feeling a bit squirrely. I said to him, "Have I told you lately that I love you?" His reply was, "No, you haven't. How much do you love me?" I thought of the largest amount I could think of and said, "I love you to infinity and beyond." After all its good to quote a cartoon character and learn science from them. Without missing a beat he replied, "That's impossible." Which caused me to get all pissy and annoyed. I was not a good student in science. I snapped, "Why, not?" We are both mature like this and like to bait each other He replied, "You can't even get to infinity. So you can't get beyond infinity. Heck, you can't even get half way to infinity. Even a 100th way to infinity is so close to infinity that you can't get there. Thanks for trying though."
What the hell did he just say and what does it mean? Also, Buzz Lightyear is a lying bastard. That's what this tells me. If you have been following me for a while, you realize Mr. Bernie is very book smart. This reminded me of our "pillow talk" about cubes. That was fun and special. Not! He enjoys science shows. They bore me to tears. We do make our differences work. For example: He likes to watch about worm holes and quantum physics. I like Sister Wives, Judge Judy and Hoarders. We only use the one t.v. so we take turns. One night we might watch something that will make my eyeballs bleed and the next night it might be Toddlers and Tiaras. Does that make us an eclectic couple or just plain weird?
To get back to my story. After I was schooled on infinity we let the matter drop. Once we got home Mr. Bernie said, "Oh, how do I love thee? Let me count the ways…….one Mississippi, two Mississippi." He got up to 198 Mississippi before I told him that I got the idea. I'm a little slow. It did have me laughing as he kept droning on and on.
Lets re-cap shall we? Buzz Lightyear is a lying bastard. You cannot love someone to infinity and beyond. However, you can count up to 1,000 Mississippi but it takes a while. About 17 1/2 minutes if you were wondering.
Btw: That image above the symbol for infinity. No, I didn't know that on my own, Mr. Bernie told me. Not very grand is it? Looks like a little kids car race track.
Nina is having her Friday Etsy hop. Last weekend she had 40 shops link up. Come join in!

My husband listens, this I know, for my pancakes told me so. (Sung to the tune of "Yes Jesus Loves Me")

With Mr. Bernie its hard to tell when he is paying attention or not. I'm sure this doesn't happen to anyone else who is married. I'm sure I'm the only one. *wry smile* For example I might tell him something semi important about Jenny. For example, Jenny going to get her kidney functions checked or something. (She has had two transplants)  Then when he talks to Jenny on the phone later, he acts as if he has no clue that I told him. Perhaps I might mention something his sister or his mom told me. Then when he talks to them he acts as if its news to him. Like I keep him in the dark about things.   Believe me, I do tell him stuff. Sometimes I don't know why I bother.
That being said. Imagine my surprise when he whipped up some colored pancakes for me last weekend! I had posted on my Facebook page a really neat article about rainbow pancakes. He rarely reads my Facebook, so I was sure to email the article to him as well. Again, that is a crap shoot as to if he will read it. So finally, I pulled it up on my computer and showed it to him. Ohhhing and Ahhhhing about how cool those were. He just grunted at me. I assumed that the grunt meant he was just appeasing my ass and not really paying attention. He did pay attention!! He did!! I was working on some cards and he was cooking us dinner. I was shocked when I saw these pancakes!! I never brought up the article on the rainbow pancakes after showing it to him. Yet, on his own, he wanted to surprise me.  He knows my favorite color is pink, hence the pink pancakes. He said he made the blue for him.
Some women think a man has to tell you he loves you 40 times a day. Some women think that jewelry shows love. Some women think that an unlimited shopping spree with the credit card is love. For me, these pancakes show me that I'm more loved than any of those things combined. Those things are nice, but they don't beat pink pancakes!
| | |
| --- | --- |
| < | |